DUK and HealthPad agree on the importance of diabetes education
---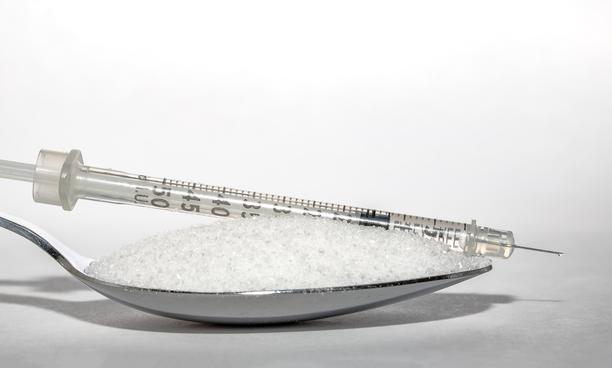 DUK and HealthPad agree on the importance of diabetes education
Diabetes in the UK is spiralling out of control
People with diabetes are not receiving the care they need
Education for people living with diabetes must improve
CCGs need to increase the effectiveness of diabetes education
Policy makers must be more open-minded about digital health
Policy makers should prepare the UK for the digital future
DUK and HealthPad
Diabetes UK (DUK) and HealthPad are on the same page in recommending more effective education to reduce the escalating burden of diabetes. DUK insists that, "Clinical commissioning groups (CCGs) need to increase the availability and uptake of a range of diabetes education and learning opportunities".

Managing My Diabetes
HealthPad has developed a cost effective digital diabetes education service specifically for CCGs to: (i) increase the connectivity between local health professionals and people with diabetes, (ii) enhance patients' knowledge of the condition, (iii) propel people with the condition towards self management, (iv) slow the onset of complications and (v) reduce face-time with doctors, see: Reducing the burden of diabetes by online video.

The state of the nation
DUK's 2015 State of the Nation Report laments that the incidence rates of diabetes continues to spiral out of control, and people with diabetes is now at an all time high of 3.9 million, with a further 600,000 estimated to have undiagnosed type-2 diabetes. Further, 2015 National Statistical Office figures, show that 67.1% of adult males and 57.2% of adult females in the UK are either overweight or obese, and therefore at risk of type-2 diabetes.

There is no way of preventing type-1 diabetes, which occurs as a result of the body being unable to produce insulin, and usually develops in childhood, affecting 10% of sufferers. However, type-2 diabetes is the result of bad diets and sedentary lifestyles, and is preventable with effective education. Left unchecked, diabetes can result in devastating health complications such as kidney and heart disease, blindness and amputations. Also, diabetes costs the NHS nearly £10bn each year, 80% of which is spent on managing avoidable complications.

"Gaping hole" in effective education
DUK director of policy Bridget Turner said, "There is a gaping hole when it comes to diabetes education . . . . This is despite strong evidence that giving people the knowledge and skills to manage their diabetes effectively can reduce their long-term risk of complications . . . . We must get better at offering education to people who are living with diabetes." Dr Sufyan Hussain, a lecturer and clinical registrar in diabetes, endocrinology and metabolism at Imperial College and Hammersmith Hospital, London, has used HealthPad, a digital platform, to develop a portfolio of educational videos for people with diabetes. Here is one about insulin:



(click on the image to play the video)

Calling on the NHS
DUK said that it is "calling on" the NHS to do more. One difference between NHS England and HealthPad is the emphasis they respectively place on digital platforms for delivering diabetes education. Currently, digital platforms are not widely used by the NHS. One possible reason for this is because the NHS is a sanctuary for technophobes. Patients however are not technophobes. General attitudes towards digital healthcare are rapidly changing. The over 65s are becoming increasingly tech-savvy, and quickly adopting digital channels as a source for healthcare information. Research from the Office of National Statistics shows that, between 2006 and 2013, Internet use of the over 65s more than tripled, and their demand for digital health services grew significantly.

Not all health providers are technophobes, and some acknowledge that the NHS has failed to make the most of digital technologies. Changes that these enlightened health providers suggest are contentious; because of the lack of competitiveness the NHS reflects its fragmented single entity, and NHS policy makers stress harmonization rather than competition. This results in the quality of healthcare in the UK becoming a postal code lottery. The NHS cannot expect to improve while there is still a lack of competition and such fragmentation.

Network effects
A significant challenge for the NHS is how to deal with digital healthcare platforms: the search engines and websites that constitute the metaphysical health providers in the digital age. What drives new healthcare platforms are economies of scale in gathering and distributing healthcare data and information, which patients want in order to manage their conditions better. The network effects of digital platforms result in more patients finding digital healthcare services ever more compelling. Platforms engage patients, and encourage them to return for updates and more information about their condition.

Takeaways
It is time that the NHS started to assess the role that platforms can play in the delivery of healthcare. However, the NHS does not know enough to opine with confidence on digital health and the knowledge economy. This does not only result in NHS policy makers being unable to pick technological winners; it also means that technological losers are picking the NHS.

Healthcare and the educational needs of patients must to be conducted in a more open-minded spirit, not simply reflect the status quo, and fall prey to vested interests. The task of healthcare policy makers should be to prepare the UK for the digital future, not to try to stop it happening.