CoVID-19 Reduces The UK's Primary Care Crisis
---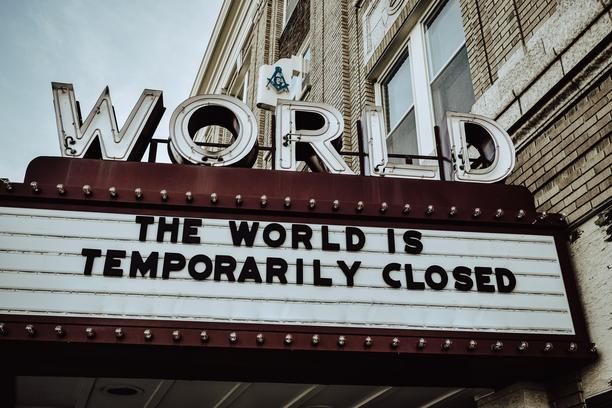 The coronavirus CoVID-19 has created the greatest health-cum-economic-cum-societal crisis in history and put unprecedented pressure on overstretched and unprepared healthcare systems
Before the coronavirus outbreak, primary care in England already was in crisis, fuelled by an aging population, a large and increasing demand for its services and a shrinking supply of health professionals
In 2019, before the outbreak, 75% of primary care doctors (GPs) across 540 clinics in England were over the age of 55 and nearing retirement and a large percentage of newly trained GPs were seeking employment abroad
Patients who could not get GP appointments used A&E departments as convenient drop-in clinics for minor ailments, which significantly increased healthcare costs and burden
For decades successive UK governments have tried in vain to transform the nation's primary care services predicated upon face-to-face patient-doctor consultations
Several well-funded long-term national plans advocated increased digitization of some routine primary care services
But before the coronavirus outbreak only 1% of all primary care consultations were online
What these national plans could not achieve in decades appears to have been achieved in days by the UK's NHS's response to the coronavirus outbreak
Today, millions of patients in England are having face-to-face appointments with their GPs replaced by telephone or video consultations
Could CoVID-19 transform the UK's traditional primary care model?
The UK's National Health Service's (NHS) response to the coronavirus CoVID-19 outbreak might improve the nation's crisis ridden primary care service. This became evident in March 2020, when the UK government ordered all citizens except key workers to stay at home. At the same time, NHS England announced its 'battle plan' for CoVID-19, which recommended that England's 7,000 primary care clinics start conducting as many remote consultations as soon as possible. In a matter of days, millions of patients had face-to-face appointments with their GP replaced by telephone or video consultations. If this shift to online consultations becomes permanent then the NHS's response to the coronavirus would have achieved in days what well-funded national healthcare plans, such as the NHS Digital First Primary Care drive, could not achieve in decades.
Future healthcare is digital
For years, the benefits of online doctor-patient consultations have been advocated by Devi Shetty, a world-renowned heart surgeon and founder and chairman of Narayana Health, one India's largest hospital groups. According to Shetty, "The next biggest thing in healthcare is not going to be a 'magic' pill, a faster scanner or a new operation but information technology (IT). IT will dramatically change the way a health professional will interact with a patient. Every step of patient care will be informed by a protocol embedded in a smartphone. This will make healthcare safer for the patient and remove a lot of traditional dace-to-face healthcare activities and shift healthcare away from the clinic and into the home. Doctors and patients don't need to be together; they could be in their respective homes and effective consultations could take place online." (see video below)
The next 'big thing' in healthcare
---
The coronavirus CoVID-19
In this Commentary
UK's primary care crisis
Changing and aging population
Shrinking supply of GPs
Failing national initiatives to improve primary care
---
The UK's NHS
National plans to improve the NHS
NHS long term plan to transform primary care
NHS long term plans and private online healthcare solution companies have delivered little change
The death of distance
A doctor only needs to touch a patient if s/he is going to operate on that patient
Innovative online healthcare solution enterprises
Technologically heavy and strategically light
A Chinese example
Takeaways