Who should lead MedTech?
---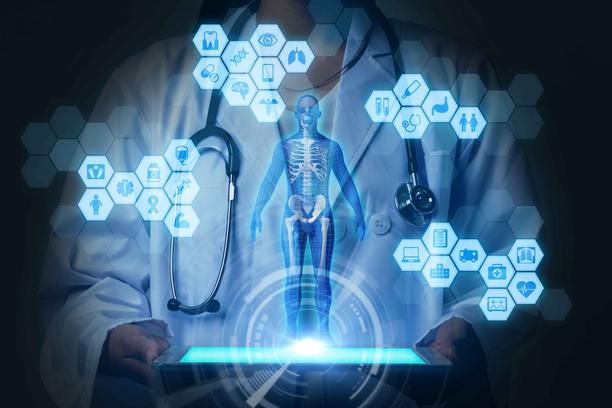 The MedTech industry is undergoing an era of unprecedented change
Pressure on revenues and margins have forced leaders to cling tightly to business as usual
In the next decade business as usual will come with significant commercial risks
For commercial success future MedTech leaders will need to be different to past leaders
Questions about who should lead medical device (MedTech) companies in the future and what strategies and business models they should pursue are critical. Over the next decade MedTech faces an era of unprecedented change, when it will be necessary to develop new strategies, new business models, new markets, new capabilities and new technologies, while keeping the legacy business running. Future MedTech leaders will be tasked with bridging the gap between traditional manufacturing and sophisticated, digitally driven services while managing unprecedented change and significant competition. For the past 20 years MedTech leaders have been drawn from a relatively narrow set of people with a relatively narrow set of skills. Although this has served the industry well, it might not be the most appropriate policy to ensure commercial success over the next decade.
In this Commentary we: (i) describe the traditional MedTech market, indicate the structure parameters of the industry and note that there is a rapidly evolving parallel digital healthcare technology market: one that is growing more than twice as fast and soon will be comparable in size to the traditional manufacturing-based market, (ii) suggest that MedTech leaders tend to be men in their 50s with limited understanding of this parallel digital healthcare universe, which is positioned to play a significant role in shaping MedTech companies of the future, (iii) suggest that because MedTech leaders have performed relatively well over the past two decades, they have tended to become prisoners of their own traditions and felt little or no need to evolve their strategies and business models, (iv) contend that MedTech leaders' principal response to market changes to-date has been increased M&A activity, which has made companies bigger but not better, (v) suggest that the industry is undergoing a significant market shift from manufacturing to solutions and services driven by the 4th industrial revolution, which is characterized by a fusion of technologies, and (vi) conclude that future MedTech leaders will require a deep knowledge and understanding of the 4th industrial revolution if they are to successfully transform traditional strategies and business models in order to deliver superior healthcare solutions at lower prices.
---
MedTech market and the structure of the industry
MedTech is a conservative manufacturing industry, which produces and markets a diverse group of product offerings predominantly in a few developed wealthy markets. Over the next decade the MedTech market is expected to change significantly. For the past two decades the industry has fallen into three broad segments: (i) diagnostic products, which include imaging devices, with a global market of some US$100bn, (ii) medical aids including consumer durables, such as hearing aids and bandages with a worldwide market of about US$150bn, and (iii) surgical products that include equipment and instruments used in the operating room, which has a global market of some US$140bn.
A 2017
EvaluateMedTech
report suggests the global MedTech market is projected to eclipse US$500bn in sales by 2021, over 33% of which is expected to be derived from the US. The worldwide market is projected to continue growing at a compound annual growth rate (CAGR) of 5%. Ranked by 2017 revenues, seven of the world's largest MedTech companies are American and a significant proportion of the world's MedTech companies trade on Nasdaq. This includes 13 large companies with a market cap in excess of US$10bn, some of which are divisions of even larger corporations such as Johnson & Johnson Medical Devices and Diagnostics,
with estimated global sales of US$38bn for 2018; this equates to approximately 7.6% of the worldwide MedTech market.
Medtronic
,
which
is the world's largest stand-alone MedTech company, has a market cap of US$117bn and in 2017 recorded revenues of US$29.7bn; 26% of which was generated in the US. Nasdaq has about 24 mid-cap MedTech companies ranging in value from US$2bn to US$10bn. The majority of these are American and tend to be regionally based with relatively small markets outside the US, Europe and Japan. There are some 27 small-cap companies with market caps between US$300m and US$2bn, 46 micro-cap companies ranging from US$50m to US$300m and finally some 28 nano-cap MedTech companies with market caps less than US$50m.
In recent years, a digital healthcare technology industry, where medical devices meet innovative software, has grown substantially, but mostly in parallel to the traditional manufacturing-based MedTech industry. According to
Transparency Market Research
, in 2016 this industry, which is based on healthcare information systems and wearable devices, had annual sales of US$180bn, and is projected to grow at a CAGR of 13.4% between 2017 and 2025, reaching US$537bn in annual sales by the end of 2025.
---
MedTech executive leadership

There is a relative dearth of data specifically on MedTech leaders and the demographics of MedTech C-suites (senior executives which tend to start with the letter C). Notwithstanding, there are data on Fortune 500 and S&P 500 company leaders from regular surveys undertaken by executive search firms Korn Ferry, and Spencer Stuart. Some of the larger MedTech companies, such as Abbot Laboratories, Baxter International, Stryker and Boston Scientific, are listed in the Fortune 500 and S&P 500. If we assume a significant similarity between the demographics of Fortune 500, S&P 500 and MedTech company executives, then MedTech leaders will tend to be white males in their 50s, predominantly drawn from similar sector company C-suites and will have an average tenure of about eight years.


Over the past 20 years MedTech leaders have benefitted from the industry's commercial success, albeit in recent years at a slower pace than before 2007. Most leaders are constrained by quarterly earnings targets, shareholder expectations, regulations and the high risk and cost associated with changing manufacturing systems. MedTech CEOs received their formative education before the widescale uptake of the Internet and email. Many had just started their careers in large corporations when giant technology companies such as Amazon (launched 1994) and Google (1998) in the US and their Chinese equivalents - Alibaba (1999) and Baidu (2000) - were start-ups, and the Chinese and Indian economies were still somewhat underdeveloped and inchoate. Consequently, most MedTech leaders were entering middle-age when US social media giants such as Facebook (2004), YouTube (2005), WhatsApp (2009) and Instagram (2010) and their Chinese counterparts such as WeChat (2011), RenRen (2005), Weibo (2009) and Youku (2005), were just taking off.

This might partly explain why some MedTech leaders appear to be challenged by the rapidly evolving new digital technologies and the industry's shift from manufacturing to solutions and services. Such is the pace of change, it will require a shift of mindset among incumbent MedTech leaders if they are to fully grasp this new and significant opportunity set.

Similarly, with emerging markets. Most CEOs have knowledge of the wealthy MedTech markets, in particular the US and Europe. Few, however, have in-depth knowledge or first-hand experience of the large and fast-growing emerging economies such as Brazil, Russia, India and China (BRIC). The BRIC countries are at a similar stage of their economic development, and have a combined population of more than 3bn, which equates to about 40% of the global population. BRIC countries are differentiated from other promising emerging markets by their demographic and economic potential to rank among the world's largest and most influential economies in the 21st century, and by having a reasonable chance of realizing this potential.

A future HealthPad Commentary will examine the opportunities for Western MedTech companies seeking or expanding their franchise in China and will suggest that they might not find it as easy as it would have been 5 years ago. Opportunities in China for global MedTech players are becoming tougher as the Chinese economy slows and restructures; Beijing's healthcare reforms kick-in and local MedTech producers, buoyed by legislation, revenue growth and increased capacity, become commercially stronger, more technically sophisticated and take a bigger share of both the Chinese domestic and international emerging MedTech markets.

Underrepresentation of women

Not a single woman serves as CEO of a large MedTech company. Only 22% of their board members are women, which is about the same proportion as the Fortune 500 overall (20%), and about 22% of MedTech C-suites are women. In 2017, nearly 50% of the US labour force were women and 40% of these worked in management, professional and related occupations. Although women are underrepresented in MedTech leadership positions they are key stakeholders in healthcare. About 35% of active US physicians are women. According to the Association of American Medical Colleges, (AAMC), 46% of all physicians in training and almost 50% of all medical students in the US are women. 60% of pharmacists in America are women.

It should not be forgotten that women have played significant roles in medicine and healthcare. For example, Marie Curie, the only person to win a Nobel Prize in two different sciences, pioneered research on radioactivity. Curie made a significant contribution to the fight against cancer and is credited with having created mobile radiography units to provide X-ray services to field-hospitals during World War I. Sussman Yalow, was awarded the Nobel prize in Physiology or Medicine in 1977 for the development of the radioimmunoassay technique, and Gertrude Elion won a Nobel Prize in Physiology or Medicine in 1988 for her work in helping to develop drugs to treat leukaemia and AIDS. More recently, Jennifer Doudna, and Emmanuelle Charpentier, were credited with the discovery of the ground-breaking CRISPR-Cas9 gene-editing technology, which effectively changes genes within organisms and is positioned to radically change healthcare and MedTech in the 21st century.

In addition to under-representation, which suggests that the pipeline of women candidates for top jobs in MedTech is weak, there is some evidence to suggest that the MedTech industry does not have a positive attitude towards women. Findings of a 2015 survey conducted by AvaMed, the industry's principal trade association, suggest that women in the industry feel discriminated against. Some 42% of women respondents of the survey said they, "felt held back from senior leadership positions" and 37% felt "overtly discriminated against". "The world cannot afford the loss of the talents of half its people if we are to solve the many problems which beset us," said Yalow in her 1977 Nobel Prize acceptance speech.


Over the past two decades MedTech leaders have drawn comfort from the fact that the global MedTech market is highly centralized. The US, Western Europe and Japan, which represent only about 13% of the world's population, account for more than 86% of the global MedTech market share (US: 42%, Europe: 33%, Japan: 11%). Conversely, the BRIC countries, which represent about 40% of the world's population, currently only account for about 5% of the global MedTech market. This has enabled MedTech leaders to market their product offerings to healthcare providers principally in a few wealthy developed regions of the world via well-compensated sales representatives with deep product knowledge and expertise. The industry's predominant business model has been to raise prices on existing products and market new offerings at higher prices than the products they are meant to replace. This worked very well before 2007 during a period of sustained global economic growth, predominantly fees-for-service healthcare systems and relatively benign reimbursement policies; all of which contributed to high margins and significant sales growth.

Market changes not perceived as acute enough to trigger transformation
Since the 2008 recession the MedTech market has changed. The global economy has weakened, debt (sovereign, corporate and personal) has escalated, populations have continued to grow, and the prevalence of chronic lifetime diseases and multi-morbidities have increased. Over that period, healthcare systems have become fiscally squeezed, costs have become pivotal and impacted all stakeholders. This has led to: (i) a shift in healthcare systems from fees-for-service to fees-for-value (ii) increased consolidation, convergence, and connectivity of stakeholders and a consequent change in purchasing decisions from individual (fragmented) hospitals and clinicians to centralized procurement bodies, which can leverage economies of scale and negotiate for larger purchases at volume discounts, (iii) the decline of MedTech R&D productivity, and (iv) increased competition from new market entrants, often from different industries. MedTech's gross margins have been squeezed and annual growth rates have slowed to a CAGR of between 4 and 5%. Notwithstanding, MedTech leaders, buoyed by continued but slower revenue growth, and doubtless comforted by a prolonged surge in US equity markets, have not perceived these market changes as being with sufficient acuity to transform their strategies or business models. Their principal response has been to increase M&A.

M&A main strategic response to market changes
Over the past decade M&A has provided MedTech leaders with a means to: (i) increase scale and leverage, (ii) drive stronger financial performance, (iii) obtain a broader portfolio of product offerings, (iv) enhance therapeutic solutions and (v) increase international expansion; without changing their companies' fundamental manufacturing structures and strategies. According to a January 2018 McKinsey report, between 2011 and 2016, 60% of the growth of the 30 largest MedTech companies was due to M&A. The report also suggests that between 2006 and 2016, only 20% of 54 pure-play publicly traded MedTech companies, "mostly relied on organic growth". M&A activity has resulted in bigger MedTech companies but not necessarily better ones. This is because M&A and collaborative relationships have not encouraged healthcare providers to change their strategies and business models and develop powerful data-sharing networks, which help drive integration across the continuum of healthcare.

Need for portfolio transformation

Encouragingly, the 2018 McKinsey report also suggests that some MedTech companies are beginning to use M&A to acquire "non-traditional" assets, such as software and service companies, to assist them in transforming their portfolios. Notwithstanding, portfolio change in a rapidly evolving and increasingly competitive healthcare ecosystem requires a sound strategic understanding of the potential role that the 4th industrial revolution can provide for MedTech. Given our discussion so far, it seems reasonable to assume that many current MedTech leaders and C-suite executives might not have fully grasped the commercial implications of this revolution for their industry. Portfolio change in the MedTech industry is arguably more likely to be led by executives from, or with an intimate knowledge of, adjacent, service-based companies; those who have successfully employed sophisticated digital technologies and big data strategies to transform their business models and who are now looking to do something similar in MedTech and healthcare markets.

The relative slowness of the MedTech industry to transform its strategies and business models is perceived as an opportunity by giant technology corporations. They sense the disruptive potential, just as they do in financial markets due to Wall Street's inertia to digital change. For example, in early 2018, Amazon, Apple, Google, and Uber announced their intentions to enter and disrupt the healthcare market by leveraging digital technologies to provide quality healthcare solutions and services at lower costs.

Rather than marketing products, MedTech companies are now increasingly being tasked with marketing solutions that can deliver better care at lower prices. The 4th Industrial Revolution is a primary enabler for achieving this. However, given the demographics and the conservatism of the MedTech industry, it seems reasonable to suggest that companies in the sector, which do not adapt, run the risk of becoming simple commodity producers stuck in the middle of a new and rapidly evolving value chain.
The 4th Industrial Revolution
The 1st industrial revolution used water and steam to mechanize production, the 2nd used electric energy to create mass production, the 3rd used electronics and information technology to automate production. The 4th industrial revolution, also known as 'industry 4.0', is characterized by a fusion of technologies, which is blurring the boundaries between medical devices, drugs, software and patient data and redefining relationships between the physical, biological and digital worlds. These exogenous shifts are likely to demand different strategies, different business models and different leaders for the MedTech industry.

Industry 4.0 provides MedTech with an opportunity for portfolio transformation by developing sophisticated data and digitization strategies to enhance company operational and financial performance. Industry 4.0 is driven by greater connectivity via the Internet and computing devices embedded in physical objects and advanced digital technologies, which enable them to send and receive data to help integrate producers, suppliers, business partners and customers; at the same time providing opportunities for MedTech companies to become smarter, more efficient and fully-networked organizations.

Key for superior shareholder returns
To date, MedTech leaders have been relatively slow to integrate new and evolving digital technologies into their core business operations, although there are encouraging signs that some companies are beginning to do so. Findings of a 2017 report by the Boston Consulting Group, (BCG) suggest MedTech companies are, "masking unsustainably high costs and underdeveloped commercial skills" and relying, "on an outdated commercial model". The BCG findings are based on a survey of some 6,000 MedTech employees in commercial functions, more than 100 interviews with MedTech leaders and benchmarking financial and organizational data across 100 MedTech businesses (including nine of the 10 largest companies) worldwide. According to BCG, although the industry overall has made little progress to change its business model and upgrade its skill levels, the companies, which have done so, are winning in the market and generating superior shareholder returns.

MedTech leaders should not mistakenly think that because their companies hold plenty of enterprise data they are implementing industry 4.0 strategies. Often, enterprise data do not provide any competitive advantage whatsoever but are simply a legacy cost of doing business. New sources of data, and the ability to use data's power, are essential to enhance a company's competitive advantage. A next-generation enterprise resource planning (ERP) platform, launched by SAP in 2017, is already being used by service companies to provide them with a digital core, which helps to create real-time matrixed data produced by social media, third party information, genetics, the Internet of Things, points of sale, etc.
Shift from selling products to selling solutions
To remain competitive in the next decade MedTech leaders will need to employ artificial intelligence (Al), augmented reality, robotics, advanced sensors, the Internet of Things (IoT), blockchain, nanotechnology, 3D printing, petabytes of data, enhanced processing power and storage capacity to help them transform their strategies and business models and enable their companies to evolve from being product-centric to customer-centric, with an emphasis on digitization and the capture and communication of data. Industry 4.0 and the convergence of the physical, biological and digital worlds will fundamentally change MedTech strategies and business models, as decision-making powers continue to shift from manufacturers to other healthcare stakeholders. Critical to this transformation will be those MedTech leaders who are well positioned to ensure that companies remain competitive in their core markets while establishing new markets underpinned by 4.0 technologies.
"Out-of-touch leaders" the main cause of company failure
A book published in 2016 entitled Lead and Disrupt suggests that company transformations fail because of out-of-touch leaders rather than competition. According to Michael Tushman, co-author of Lead and Disrupt, "The things that help organizations execute their current strategy - the cultures they build, the structures they forge, the processes that work so well to get today's strategy executed - actually collude to hold the organization hostage to that soon-to-be-obsolete strategy. The more firms engage in getting today's work done, it actually reduces the probability of making shifts in innovation and strategy. That is what is so strikingly paradoxical to leaders: The very recipes that work so well for today often get in the way of the future. It's a challenge to incrementally improve what you're doing as you're trying to complement it with something different. The dual strategies are inconsistent."

Over the past two decades MedTech companies have helped to shape healthcare systems in wealthy advanced industrial societies and have been rewarded with commercial success. But just as the fund investment axiom tells us, past performance is no guarantee of future success.

Crucial to the future success of MedTech companies will be their leaders. We have suggested that employing recruiting criteria, which have worked in the past might not guarantee future success. The next 10 years will be an era of unprecedented technological change for MedTech companies when the boundaries between medical devices, drugs, software and patient data become blurred.

Business as usual, which has served the industry well in the past, is unlikely to bring continued commercial success in this new healthcare ecosystem. In recent years, investment in digital healthcare has soared and the momentum towards a digital future has gathered pace. Future successful MedTech leaders will be those who combine a deep understanding of the 4th industrial revolution to leverage sophisticated digital technologies and data to assist them in creating and delivering enhanced healthcare solutions at lower costs, with an ability to keep the legacy manufacturing business running.

MedTech companies face a stark choice: either appoint leaders similar to those of the past and become challenged or appoint leaders able to integrate new and evolving technologies into the core of the business to create and market cost effective quality healthcare solutions and remain profitable. MedTech leaders might consider adopting the motto: tempora mutantur et nos mutamur in illis.