Softgel Capsules Manufacturers in India
Directory:
Expertise:
Are you looking for the best Softgel Capsules Manufacturers in India? Pharma Vends is the most authentic and trusted softgel manufacturers and supplier in India. We provide quality assured pharma products range at best prices. Get in touch with us at www.pharmavends.com
view this profile

Eye Drops Manufacturer in India
Directory:
Expertise:
Are you looking for the top third party eye drops manufacturer in India? If yes then you can get a list of top WHO-GMP-ISO certified eye drops manufacturing companies under one roof. At OphthaVends, aspirants can find high-quality & DCGI approved ophthalmology products list.
view this profile
Directory:
Tags: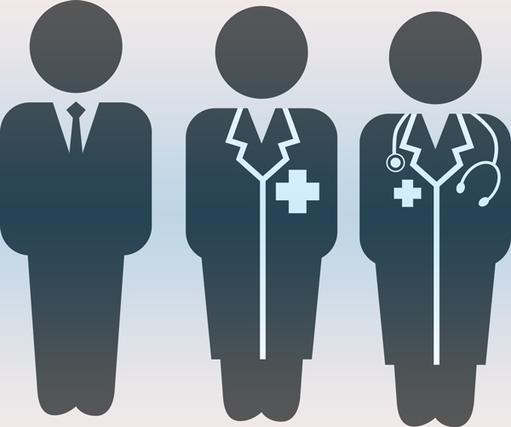 Expanding the role of community pharmacists

As efforts to integrate community healthcare falter, access to primary care becomes more difficult, and A&E departments become over-burdened with minor aliments, increasing attention is being paid to innovative ways to mine the vast, and easily accessible clinical expertise of pharmacists in order to increase the quality of healthcare and reduce costs.

An untapped reservoir of clinical excellence

Various reports describe how patients are increasingly tapping into the professional expertise of community retail pharmacists. However, the vast reservoir of pharmacists' clinical knowhow and expertise is not optimally utilized in the provision of healthcare, and is not fully appreciated by the general public and healthcare providers.

An underutilized clinical knowledge bank

Pharmacy is the third largest health profession in the UK, with universally available and accessible community services. In England about 6,000 pharmacists work in hospitals, some 3,000 are employed in the pharmaceutical industry, and about 32,000 work in 13,000

community

retail pharmacies. All are highly trained graduates, who have undergone competency training, and a registration examination, which enables them to practice.

Access
In contrast to GPs, pharmacists have a significant high street presence, and long opening hours. They are also open at weekends, and no appointment is required for their services. According to a 2014 Royal Pharmaceutical Society report, 99% of the UK population can reach a pharmacy within 20 minutes by car, and 96% by walking or using public transport. Community retail pharmacists help people stay well, and use their medicines effectively. Each year, the NHS spends some £12bn on medicines; £100m of which is wasted on their ineffective use.

A 2014 Care Quality Commission review of 8,000 GP surgeries in England, uncovered overly long wait-times for appointments, and poor care of the elderly. Forty per cent of GPs questioned in England by the magazine PULSE, said that they expected two-week wait-times for non-urgent appointments in 2015.

Expanded role of pharmacists
Pharmacies are extending their services to patients' homes, residential care, hospices, and primary care offices. This provides a significant opportunity for healthcare systems.

Pharmacists can play an expanded role in out-of-hours primary and urgent healthcare, and are well positioned to raise disease awareness, deliver educational information at multiple points of contact, and offer sexual health services. In 2013, more than 16,000 free Chlamydia tests were carried out in pharmacies. In 2010 NICE recommended that pharmacists should offer a full range of contraceptive services to tackle the exceptionally high under 18 conception rate in England.

However, the core business for 21st century healthcare systems is to meet the large and growing needs of people with life-long chronic conditions, such as diabetes, cancer, heart disease, and respiratory conditions. Community retail pharmacists are well positioned to monitor and manage such conditions to alleviate their symptoms, and reduce the need for invasive, costly and disruptive interventions. This role would be significantly enhanced if pharmacists had access to patient records.

Takeaways
There is an urgent need for community retail pharmacists to expand their range of clinical services. Working with other health professionals, pharmacists have an expanding role in optimizing the use of medicines, providing a national minor ailment service, and playing a larger role in the on-going management of patients with long-term chronic conditions.
view in full page