Directory:
Tags: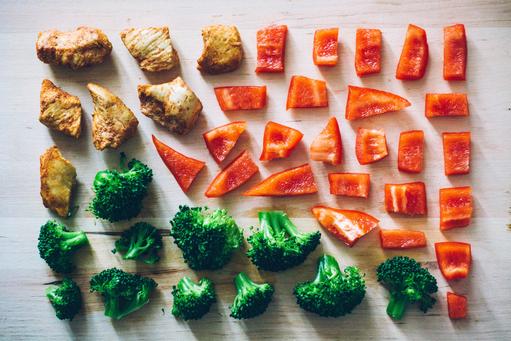 Orthorexia nervosa is the term used to describe a growing serious 'health food eating disorder'
The number of people suffering from the condition is believed to be millions and increasing
Orthorexia often begins by cutting out certain food groups and only eating 'clean' foods in an attempt to become healthier
Sufferers become obsessed with 'clean' food, often feel superior to people with different eating habits, and indulge in excessive fitness routines
Experts warn that orthorexia can lead to malnutrition, social isolation and depression.

Orthorexia: when eating healthily becomes unhealthy

Have you encountered someone who genuinely wants to live a healthier life by eating well, but then becomes so obsessed with "healthy" food that they become unwell and socially isolated?

If you have, then the person is likely to be suffering from orthorexia nervosa, an emerging dietary disorder in which an individual restricts intake to include only "healthy" foods, such as vegetables or organic foods, but in doing so develops an obsession with eating food believed to support "clean living". Clean living is being mindful of the food's pathway between its origin and your plate, and eating food that is un- or minimally processed, refined, and handled, making them as close to their natural form as possible.

Having said this, it is important to mention that some restrictive diets can be healthy, and even necessary, for medical, ethical or religious reasons. Also, being mindful about what you consume is a positive way to live a healthy life: there is nothing wrong with eating healthily. However, orthorexia is different: becoming fixated on "clean" food can result in serious health problems.

Orthorexia is not anorexia
Unlike anorexics, orthorexics are preoccupied with the quality of food they consume rather than its quantity. The condition usually starts in a quest to be wholesome, when a person cuts out a food group, such as sugar, pulses, dairy products and processed food, but over time ends up with a diet so restrictive, that it contains only a limited number of 'safe foods', that the person becomes malnourished.

---
Orthorexia nervosa describes a pathological obsession with "clean" nutrition, which is characterized by a restrictive diet, ritualized patterns of eating, rigid avoidance of foods believed to be unhealthy or impure, and excessive exercise. Although prompted by a desire to be healthy, orthorexia may lead to nutritional deficiencies, medical complications, and a poor quality of life.
---
Typically, orthorexics spend significant amounts of their time scrutinizing the source of food, and how it is processed and packaged to ensure that it is "clean". The self-esteem of people with orthrexia becomes associated with their ability to stick to their diet of "clean food", and they often feel guilty and angry with themselves if they stray from their strict list of acceptable foods. Orthorexics may develop feelings of social superiority to others, and judge those who indulge in "unclean" foods. Their obsession with specific foods often stops them socializing with family and friends, as social events frequently involve drinking and eating "unhealthily". Also, excessive exercising plays an important role in relation to orthorexia.

Because orthorexics are "addicted" to thinking they are doing the right thing, they tend not to question whether their diet and lifestyle might have a negative impact on their health. Sufferers often take their eating habits to dangerous levels, cutting out food groups and combining their strict diet with too much exercise. In the video below, Dr Seth Rankin, founder and CEO of the London Doctors Clinic suggests that, "denial is the hallmark of an obsession", and that you cannot treat someone with an obsession unless they recognize that they have a problem.
Steven Bratman, a physician who coined the term orthorexia nervosa in 1997, diagnosed himself with the condition after he became obsessive about clean eating. According to Bratman, "Eventually orthorexia reaches a point at which the orthorexic devotes much of his life to planning, purchasing, preparing and eating meals." Bratman developed 10 questions based on his experience to show how people with the condition could be identified: see below. Bratman's work has not been validated as indicative of a syndrome; and therefore the diagnostic criteria for orthorexia are still uncertain.

---
Bratman's 10-point test for orthorexia
Do you spend more than 3 hours a day thinking about your diet?
Do you plan your meals several days ahead?
Is the nutritional value of your meal more important than the pleasure of eating it?
Has the quality of your life decreased as the quality of your diet has increased?
Have you become stricter with yourself lately?
Does your self-esteem get a boost from eating healthily?
Have you given up foods you used to enjoy in order to eat the 'right' foods?
Does your diet make it difficult for you to eat out, distancing you from family and friends?
Do you feel guilty when you stray from your diet?
Do you feel at peace with yourself and in total control when you eat healthily?
RESULTS
Yes to 4 or 5 of the above questions means it is time to relax more about food.
Yes to all of them means a full-blown obsession with eating healthy food.
---
Orthorexia is not officially recognized

One of the reasons you might not have heard of orthorexia is because it is not officially recognized as an eating disorder. It is not mentioned as a diagnosis in the Diagnostic and Statistical Manual of Mental Disorders (DSM-5), which is published by the American Psychiatric Association, and popularly known as "The Psychiatrist's Bible". Neither is the condition included in the World Health Organization's International Classification of Disease. Its lack of recognition leads primary care doctors to refer sufferers to nutritionists, which is a mistake because orthorexics require therapy that de-emphasizes food.

Prevalence difficult to determine
Without being officially recognized as a disease there has been no epidemiological studies on the condition. Notwithstanding, orthorexia is believed to affect millions and be on the increase. Some psychiatrists are beginning to study the condition and offer treatment to patients. In a recent survey of healthcare professionals, 66% reported having observed patients presenting with clinically significant orthorexia; and 66% suggested that the syndrome deserves more scientific attention.

The American National Association of Anorexia Nervosa and Associated Disorders suggests there are some 30m people in the US suffering from eating disorders. Instagram has 26m posts with the #eatclean hashtag. According to the UK's National Osteoporosis Society, 20% of people under 25 are cutting out or reducing dairy from their diets. A 2016 National Diet and Nutrition Study undertaken by Public Health England found that the calcium intake of 1 in 6 women under 24 was "worryingly low".

The ORTO-15 test and research beginnings
Orthorexia's lack of formal status also means that there is a dearth of research on the condition, although published literature and research data have increased in the past few years. In 2005 a group of Italian scientists modified Bratman's criteria for detecting orthorexia, and developed the ORTO-15 questionnaire, which identifies how far such criteria can be used for psychometric and specific diagnosis. Researchers enrolled 525 participants; 404 were used in the construction of the ORTO-15 test, which comprised 15 multiple-choice questions; and 121 people participated in the ORTO-test's validation. A score below 40 implies the presence of an obsessive pathological behavior characterized by a strong preoccupation with "clean" eating. Findings from this validation study reported that the ORTO-15 test has an efficacy of 73.8%, a sensitivity of 55.6%, and a specificity of 75.8%.

At least four studies have used the ORTO-15 test to evaluate the prevalence of a preoccupation with "clean" food. A 2010 Turkish study published in the journal of Comprehensive Psychiatry found that 43.6% of medical students showed a preoccupation with healthy food. A large Hungarian study published in 2014 in the journal BMC Psychiatry used the ORTO-15 test on 810 predominantly female (89.4%) university students, and found that over 70% had orthorexia tendencies. American studies have reported a prevalence of orthorexic behaviours ranging from 69% to 82.8% among undergraduate students.

The first study to examine the prevalence of orthorexia nervosa in athletes was completed in 2012 and showed a high frequency of orthorexia across both male (30%) and female (28%) athletes who were largely professional athletes involved in a range of sports. In 2013 a meta study published in Eating and Weight Disorders reviewed 11 studies of orthorexia. Findings suggest that the average prevalence rate for orthorexia was 6.9% for the general population, 35% to 57.8% for high-risk groups such as dieticians, other healthcare professionals, and artists. Risk factors were suggested to be obsessive-compulsive features, eating-related disturbances, and higher socioeconomic status.

Orthorexia appears to be on the increase at a time when the vast and escalating healthy lifestyle-information industry is complemented by the rapid exchange of ideas via social media. This means that individuals are regularly bombarded with dietary and healthcare advice, which they can share instantly. Orthorexia seems yet another serious condition of affluent societies, which is growing in significance.
view in full page