Liquid biopsies to detect pancreatic cancer are near
---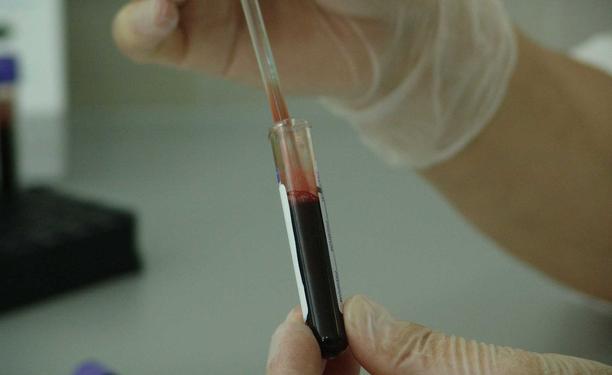 Liquid biopsies to detect pancreatic cancer are near
Detecting pancreatic cancer early is a significant advance
80% of people with pancreatic cancer are diagnosed late
Only 3% of pancreatic cancer patients survive 5 years after diagnosis
12% of pancreatic cancer is associated with obesity
MD Anderson blood test is 100% accurate at detecting pancreatic cancer
Urine test 90% accurate at detecting pancreatic cancer
Both tests could be in the clinic in a few years

Liquid biopsies are poised to detect pancreatic cancer early, which is a significant advance.

This is important because the clinical symptoms arise late in people with this cancer. Eighty per cent of people with the disease are diagnosed when it has already spread, so they are not eligible for surgery to remove the tumour, which currently is the only potential cure. Only about 3% of patients diagnosed with pancreatic cancer survive five years after diagnosis.

---
The pancreas is an organ that sits close behind the stomach, and has two main functions: (i) producing digestive enzymes, which break down food so that it can be absorbed, and (ii) producing insulin, which regulates blood sugar levels. Pancreatic cancer occurs when cells are produced in the pancreas in an uncontrolled fashion. This can lead to a number of health risks. Almost half of all new cases of cancer of the pancreas are diagnosed in people aged 75 and over, and is uncommon in people under 40. This year, an estimated 48,960 adults in the US and some 9,000 in the UK will be diagnosed with pancreatic cancer. It is estimated that 40,560 US deaths, and about 9,000 deaths in the UK from this disease also will occur this year. Those at higher risk include people with a family history of the cancer, heavy smokers, and obese people. There is some suggestion that pancreatic cancer is a risk for people over 50 who are newly diagnosed with diabetes.

---

Pancreatic cancer and diabetes
Type-2 diabetes is considered to be associated with pancreatic cancer, but it is not altogether clear whether diabetes is a risk factor or a symptom. Two studies published in 2011; one in the British Journal of Cancer, and the other in the Annals of Oncology confirm the hypothesis that, "increased BMI and abdominal obesity are associated with increased pancreatic cancer risk." One of the studies estimates that about 12% of all pancreatic cancers in the UK are attributable to overweight and obesity. Fatty tissue in overweight people produces more hormones and growth factors than those in people of a healthy weight. High levels of some of these hormones, including insulin, which is produced in the pancreas, can increase the risk of pancreatic cancer.

Dr Roni Sharvanu Saha, a consultant in acute medicine, diabetes and endocrinology at St George's Hospital, London, opines on the possible relationship between diabetes treatment and pancreatic cancer, and says that, "the jury is out" about the link.




(click on the image to play the video)

Blood test for pancreatic cancer
Pancreatic cancer is devastating, it usually shows no signs or symptoms, and presents late. Being able to detect the disease early is considered life enhancing for patients. Scientists from the University of Texas MD Anderson Cancer Center believe they are close to developing a blood test to detect pancreatic cancer, which they describe as "a major advance". Early results, published in 2015 in the journal Nature, showed the test was 100% accurate. Experts said the findings were striking and ingenious, but required refinement before they could be used in the clinic.

Major advance
A wall of fat marks the boundary of every cell in the human body. The MD Anderson test hunts for tiny spheres of fat, called exosomes, which are shed by the cancers. Scientists looked for unique signatures of cancer in these fatty exosomes, and noticed that a protein called proteoglycan glypican-1 was found in much higher levels in people with pancreatic cancer. Further blood tests on 270 people showed it was 100% accurate at distinguishing between cancers, other pancreatic disorders and healthy tissue.

The need for such a test is huge. According to Dr Raghu Kalluri, one of the MD Anderson researchers, the test is, "not too far" from the clinic. "We think the ability to identify and isolate cancer exosomes is a major advance and provides the possibility of immensely benefiting our patients," says Kalluri.

Urine test for pancreatic cancer
Scientists from Barts Cancer Institute, Queen Mary College, London, have developed a simple urine test to detect pancreatic cancer. The UK-Spanish study, published in Clinical Cancer Research in 2015, showed that out of 1,500 proteins found in the urine samples of 500 people, three were seen to be at much higher levels in the pancreatic cancer patients. This provided a "protein signature" that could identify the most common form of the disease, and distinguish between this cancer and the inflammatory condition chronic pancreatitis, which can be hard to tell apart. The signature was found to be 90% accurate. More research is now planned, and scientists will focus particularly on people whose genes put them at particular risk of pancreatic cancer.

Advantages of urine over blood
Lead researcher, Dr Tatjana Crnogorac-Jurcevic, said: "We've always been keen to develop a diagnostic test in urine as it has several advantages over using blood. It's an inert and far less complex fluid than blood, and can be repeatedly and non-invasively tested. We're hopeful that a simple, inexpensive test can be developed, and be in clinical use within the next few years."

"For a cancer with no early stage symptoms, it's a huge challenge to diagnose pancreatic cancer sooner, but if we can, then we can make a big difference to survival rates," says co-author and Director of Barts Cancer Institute, Professor Nick Lemoine.

Takeaways
Although there is a significant amount of work still to do before these tests appear in clinics, the levels of accuracy reported by the researchers are striking, and suggest that, in principle, a liquid biopsy has been found for this devastating cancer, which is good news for patients suspected of having the disease.