Weight loss surgery to treat T2DM
---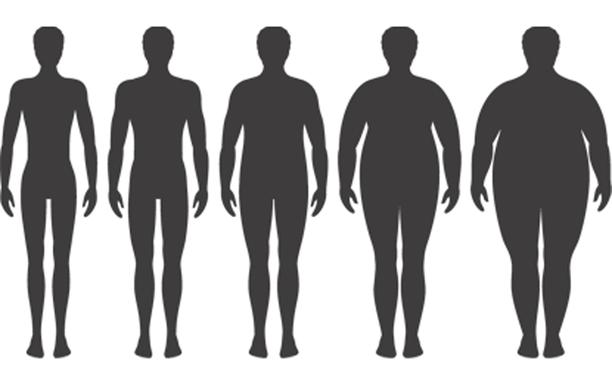 Obesity is one of the most serious global public health challenges of the 21st century and a major cause of type-2 diabetes (T2DM), a life-threatening illness, which costs billions
60% of adults in the UK are either overweight or obese, 74% in the US
Low calorie diets and exercise are difficult to sustain and therefore tend to fail as treatment options
Conventional treatments for T2DM have failed to dent the vast and escalating burden of the condition, so interest is increasing in alternative treatment options
Bariatric (stomach reduction) surgery is a therapy for obesity, which has been shown to "cure" T2DM
In 2016, 45 international health organizations called for bariatric surgery as a treatment for T2DM
Is bariatric surgery the biggest step forward in T2DM treatment in 100 years?
Weight loss surgery to treat T2DM
It is five minutes to midnight for healthcare systems struggling in vein to reduce the vast and escalating burden of type-2 diabetes (T2DM). Doing more of the same is no longer an option. Given the lack of alternatives, experts are calling for an increase in bariatric surgery because it has been shown to "cure" T2DM.

Bariatric surgery not only reduces weight, it also improves glycemic control by a combination of enforced caloric restriction, enhanced insulin sensitivity, and increased insulin secretion with a consequent reduction in the symptoms of T2DM.

In the video below Kenneth D'Cruz, Senior Consultant Gastroenterological Surgeon at Narayana Health, India describes bariatric surgery, which refers to a range of procedures including gastric bypass, gastric sleeve, gastric band, and gastric balloon. Such procedures are often performed to limit the amount of food that an individual can consume, and are mainly used to treat those with a body mass index (BMI) of above 40, and in some cases where BMI is between 30 and 40, if the patient has additional health problems such as T2DM.


Overweight and obesity are principal risk factors of T2DM. In the UK, the number of people classified as obese has doubled over the past 20 years and continues to rise. According to data from the 2014 Health Survey for England, 24% of adults in England are obese and a further 36% are overweight. In 2015, there were 440,288 admissions to England's hospitals for which obesity was the main reason or a secondary factor.

Data from the National Child Measurement Programme (NCMP), suggest 10% of children in the UK are obese by the time they start primary school, and 25% are so by the time they finish. 6% of people in the UK are living with diabetes of which 90% have T2DM. Over the past decade the incidence rate of T2DM has increased by 65%.

The situation is similar in the US, where 36% of adults are obese, and 6.3% have extreme obesity. Almost 74% of adults are considered either overweight or obese. Over the past 30 years, childhood obesity has more than doubled, and it has quadrupled in adolescents. The percentage of children who were obese increased from 7% in 1980 to nearly 18% in 2012. 9.3% of people in the US are living with diabetes.

The World Health Organization warns that obesity is, "one of the most serious global public health challenges of the 21st century".


There are many complex behavioural and societal factors that combine to contribute to the causes of obesity. At its simplest, the body needs a certain amount of energy (calories) from food to keep up basic life functions. When people consume more calories than they burn, their energy balance tips toward weight gain, excess weight, and obesity. In the videos below Mohammed Hankir, Department of Medicine, University of Leipzig, Germany, describes what causes obesity, and the relationship between obesity and T2DM:

What are the causes of obesity?
What is the relationship between obesity and type-2 diabetes?

Obesity costs the UK £47bn every year. The medical care costs alone for obesity in the US are estimated to be more than US$147bn. Diabetes treatment and indirect medical costs run to £10.3bn in the UK and US$176bn in the US, representing significant increases over the past five years. The medical costs for an individual with diabetes are typically 2.5 times higher than for someone without the disease. As prevalence of obesity increases these costs will rapidly rise.

T2DM prevention and treatment
NHS England, Public Health England and Diabetes UK's National Diabetes Prevention Program is based upon diet and exercise-induced weight loss, which sometimes remedies insulin resistance. For obese people dietary and lifestyle therapies have limited short-term and almost non-existent long-term success records. According to Professor John Wilding, Head of the Department of Obesity and Endocrinology at the University of Liverpool, UK; the problem with low calorie diets, "is that most people will lose weight, but most people will also regain much of that weight that has been lost." The UK's National Institute of Health and Clinical Excellence (NICE) does not support the routine use of low calorie diets.

Once an overweight or obese person has T2DM the stakes change. With the limited success of conventional medical therapies, bariatric surgery has become an increasingly popular treatment in the war against obesity and latterly also for T2DM. The 2014 UK National Bariatric Surgery Registry reported that there is good evidence from randomised controlled studies that surgery is superior to medical therapy in improving diabetes control and metabolic syndrome. Surgery lowers the number of hypoglycaemic medications needed, including some people no longer needing insulin. It also means many people living with T2DM going into remission, and it markedly lowers the incidence of T2DM compared to matched-patients not having surgery.

NICE guidelines for bariatric surgery as a therapy for diabesity

Concerned about the rising prevalence of diabesity (obesity and diabetes) and the limited success of conventional strategies, in 2011, the International Diabetes Federation endorsed bariatric surgery as a T2DM treatment for obese people. The Federation's endorsement is a validation of research and medical experience showing that surgery to reduce food intake can alter the biochemistry of the entire body. It also marked the beginning of a major new assault on diabetes.

In 2014, NICE introduced guidelines for bariatric surgery as a treatment option for obese adults, and suggested that it would greatly help T2DM. Current NICE guidelines state that bariatric surgery should be offered to anyone who is morbidly obese (a BMI of 40 or over), to those with a BMI over 35 if they have another condition, such as T2DM, and to those with a BMI of at least 30 with a recent diagnosis of diabetes.

In the UK only about 6,500 people each year have bariatric surgery. This is significantly lower than other European countries, which perform on average about 50,000 stomach reduction surgeries each year. Under the NICE guidelines, up to 2m people would be eligible for free bariatric surgery on the NHS, which would cost the taxpayer £12bn.

Biggest breakthrough in diabetes care since the introduction of insulin
In 2016 a review written by a group of researchers led by David Cummings, an endocrinologist at the University of Washington set out guidelines for bariatric surgery as a treatment option for diabetes. Francesco Rubino, one of the experts behind the guidelines and professor of metabolic and bariatric surgery at King's College London, said: "This is the closest that we have ever been to a cure for diabetes. It is the most powerful treatment to date." Other doctors who drew up the guidelines said such changes could amount to the most significant breakthrough in diabetes care since the introduction of insulin in the 1920s.

The modern Roux-en-Y gastric bypass

The 'gold standard' bariatric surgical procedure is the Roux-en-Y Gastric Bypass, which is the most commonly performed bariatric procedure worldwide, named after a 19th century Swiss surgeon César Roux, who first performed the surgery to reroute the small intestine. The modern version of the procedure involves reducing the stomach to a little pouch, to curb eating and appetite, and then connecting that pouch to a lower section of the intestine. By using less of the intestine, fewer nutrients are absorbed, and the patient loses weight.

Until recently it has been poorly understood why, after bariatric surgery, a significant proportion of patients with T2DM leave hospital either needing no insulin, or lower doses, before ever losing any weight. Re-plumbing the GI-tract appears to reprogram the body's hormones and resets its metabolism.

Advances in bariatric surgery

Thirty years ago there was little interest in bariatric surgery, which was risky, and not widely practiced. It involved a large, bloody incision, the prising apart of the heavy, fatty abdominal walls with metal arms, which then had to be held in place while the surgeon carried out procedures deep in the gut. Patient recovery times were long, and the risk of complications high.

By the first decade of the 21st century, when obesity became an epidemic in advanced economies the relationship between bariatric surgery and T2DM was given more attention. The medical device industry developed new surgical tools to facilitate blood free minimally invasive procedures for obese people, but researchers were still struggling to understand why bariatric surgery "cured" diabetes.

Understanding why bariatric surgery cures diabetes

One of the scientists to discover why bariatric surgery cures T2DM is Blandine Laferrère, an endocrinologist at the New York Obesity Nutrition Research Center at St. Luke's. Our gut hormone ghrelin signals to our brain that we are hungry and to start eating. Receptors in out GI tract signal to our brain that we are full and to stop eating. In obese people such signalling malfunctions, and leaves them perpetually hungry. According to Laferrère, "It just happened that the surgeons did this type of surgery for weight loss, and that turned out to have a spectacular effect on the remission of T2DM."

Further research was undertaken by Laferrère and influenced by Werner Creutzfeldt, a German doctor who published work on gut hormones that increased stimulation of insulin secretion, which he called an "incretin effect". According to Laferrère, bariatric surgery, rather than actual weight loss, stimulates the incretin effect, which boosts the production of insulin while lowering the symptoms of diabetes. She concluded that the surgery itself triggered the hormone network, which diet-induced weight loss could not provide.

Scientists claim that bariatric surgery is the biggest step forward in diabetes treatment in 100 years, and suggest we are no longer talking about the treatment of obesity, but treatment of diabetes.