Healthcare disrupters
---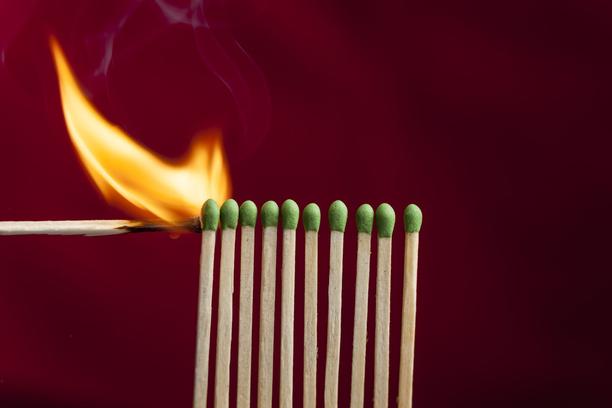 MedTech growth strategies have taken advantage of low interest rates and cheap money to debt finance acquisitions of near adjacent companies with existing tried and tested products
This allowed companies to expand their product portfolios, geographic reach, and customer bases
Many MedTechs preferred such a growth strategy to investing in R&D to develop disruptive technologies that maybe outside their immediate field of interest
These technologies include 3D bioprinting, robotics, virtual reality, biometric devices and wearables, digital therapeutics, and telemedicine
All are patient-centric software driven technologies rather than hardware devices that serve the needs of hospitals
All are positioned to influence the shape of healthcare systems over the next decade
Many MedTech R&D investments are devoted to making small improvements to legacy products that prioritize the interests of large healthcare organizations over the needs of patients
Traditional MedTech M&A-driven growth strategies that have benefitted from an era of low interest rates and cheap money may now be challenged in the current period of higher interest rates, stagnate growth and rapidly evolving disruptive healthcare technologies.
Healthcare disrupters

On March 10, 2023, the Silicon Valley Bank (SVB) collapsed after a series of ill-fated investment decisions triggered a run on its assets. It was the largest bank failure since the 2008 financial crisis and the second largest in US history. The demise of SVB triggered a subsequent free fall in the shares of the Silvergate Bank, the Signature Bank, and the First Republic Bank. Then, on March 17, Credit Suisse shares crashed. Despite a US$54bn lifeline from theSwiss National Bankon March 19, the bank collapsed and was 'acquired' by UBS for ~US$3bn. This banking crisis could create a weakness in corporate balance sheets more generally. Especially in MedTechs that have borrowed heavily in an era of low interest rates and cheap money, and now might be challenged by higher rates, economic stagnation, and rapidly advancing software driven healthcare technologies. These include, 3D bioprinting, robotics, virtual reality (VR), biometric devices and wearables, digital therapeutics, and telemedicine. All are positioned to influence the shape of healthcare over the next decade by: (i) changing the way healthcare is delivered, (ii) improving patient outcomes, (iii) lowering healthcare costs, (iv) increasing access to care, and (v) creating new business models as value shifts from hardware to software. Should the banking collapse be a warning to traditional MedTechs whose preferred growth strategies have been debt financed acquisitions of near adjacent companies with physical product offerings optimised for hospitals?


This Commentary explores the potential vulnerability of some MedTechs that have taken advantage of the recent period of low interest rates and cheap money to pursue growth strategies dominated by the acquisition of near adjacent companies, and have not balanced this with investments in innovative technologies. These may not fit neatly into their existing product portfolios and business models but are positioned to have a significant influence on the medical technology industry and healthcare systems over the next decade. Such technologies include: 3D bioprinting, robotics, virtual reality (VR), biometric devices and wearables, digital therapeutics, and telemedicine. Before describing these, we briefly outline the causes of the recent banking crisis and suggest how it might signal a weakness in corporate balance sheets more generally.

The demise of SVB
Founded in 1983, headquartered in Santa Clara, California, USA, SVB was the preferred bank of the large and rapidly growing tech sector, and it quickly grew to become the 16th largest bank in America. Tech companies used SVB to hold their cash for payroll and other business expenses, which resulted in a significant inflow of deposits. Banks only keep a portion of such deposits as cash and invest the rest. Like many other banks, SVB invested billions in long-dated US government bonds. [Bonds are debt obligations, where an investor loans a sum of money (the principal) to a government or company for a set period, and in return receives a series of interest payments (the yield). When the bond reaches its maturity, the principal is returned to the investor]. Bonds have an inverse relationship with interest rates; when rates rise, bond yields and prices fall. During the past decade of historically low interest rates, bonds became a preferred investment vehicle. SVB's problem arose when central banks throughout the world increased rates to curb inflation, partly caused by the hike in energy prices following the Ukraine war. For instance, in 2022, the American Federal Reserve raised interest rates seven times; from ~0 to 4.5%. As interest rates rose, SVB's large bond portfolio lost money and the bank was forced to sell its bonds at a loss. On March 8, SVB announced a US$1.75bn capital raise to plug the gap caused by the sale of its loss-making bonds. This alerted customers to SVB's financial challenges. They started withdrawing their deposits, which triggered a run on the bank.
MedTech growth strategies
Sudden hikes in interest rates may sound alarm bells for some traditional MedTechs that have pursued debt financing to acquire near adjacent companies rather than invest in R&D to develop disruptive technologies and innovative offerings. While R&D is a critical component of the industry, it is a complex and costly process, which often takes years to yield a product that can be marketed and generate revenue. By contrast, M&A activity allows companies to acquire existing products and technologies that have already been developed and tested, which reduces the risk and uncertainty of R&D. Further, with the industry becoming increasingly competitive, MedTechs need to achieve scale and market share to remain relevant. This can be achieved by the acquisition of near adjacencies, which allows acquirers to quickly expand their product portfolios, geographic reach, and customer base.
The recent era of low interest rates and cheap money reinforced debt financed acquisitions as a growth strategy. Between 2011 and 2021, there were 2,365 M&A deals in the MedTech industry globally. However, to the extent that MedTechs focussed their acquisitions on near adjacencies, they may have missed out on acquiring innovative technologies positioned to reshape the industry over the next decade. This is because disruptive technologies often come from outside a company's core business and may not be immediately obvious to its leaders. Further, indebted companies facing high interest rates, might feel obliged to increase their revenues, which could result in them doubling down on cost cutting and optimizing their legacy products rather than investing in innovative R&D to drive revenue growth. Companies that adopt such business models could be at risk of having a dearth of technologies to drive future growth in a significantly more competitive healthcare ecosystem and challenging financial markets.

The disruptive technologies we mention above shift the needle from hardware to software, from the needs of organizations to the needs of patients. While most of these are in their infancy, they all have the potential to transform healthcare in the next decade by providing new treatments for a variety of diseases and injuries, advancing drug development, enabling personalized medicine, reducing healthcare costs and improving medical training and surgical procedures. Let us explore these in a little more detail.
Three dimensional (3D) bioprinting is a relatively new technology, which involves the creation of 3D structures using living cells and holds promise for the future of regenerative medicine. The technology is an additive manufacturing process like 3D printing, which uses a digital file as a design to print an object layer by layer. However, 3D bioprinters print with cells and biomaterials, creating organ-like structures that let living cells multiply.

In 1999, a group of scientists at the Wake Forest Institute for Regenerative Medicine led by Anthony Atala, a bioengineer, urologist, and pediatric surgeon, created the first artificial organ with the use of bioprinting. Soon afterwards, bioprinting companies like Cellink (Sweden), Allevi (Italy), Regemat (Spain), and RegenHU (Switzerland) evolved. In 2010, Organovo, a biotech company founded in 2007 and based in San Diego, California, USA, introduced the first commercial bioprinter capable of producing functional human tissues that mimic key aspects of human biology and disease. In 2014, the company was the first to successfully engineer commercially available 3D-bioprinted human livers and kidneys. In 2019, researchers at Rensselaer Polytechnic Institute, New York, USA developed a way to 3D bioprint living skin, complete with blood vessels. Also in 2019, researchers at Tel Aviv University in Israel announced the creation of a 3D bioprinted heart using a patient's own cells. Today, 3D bioprinting is used to create a wide range of tissues and organs, including skin, bone, cartilage, liver, and heart tissue.
You might also like:
One of the most promising applications of 3D bioprinting is the creation of replacement organs using a patient's own cells. This could potentially eliminate the need for organ donors and reduce the risk of rejection. The technology also can be used to create complex tissues and structures, such as blood vessels, skin, and bone, which could be useful for patients with severe burns or injuries, as well as those with degenerative diseases. Further, 3D bioprinting can be used to create realistic models of human tissues for drug development and testing, which could help to reduce the cost and time associated with drug development, as well as reduce the need for animal testing. 3D bioprinting could enable the creation of customized implants and prosthetics that are tailored to a patient's unique anatomy.

According to findings of a 2023 report by MarketsandMarkets, in 2022, the global 3D bioprinting market was ~US$1.3bn, and expected to grow at a compound annual growth rate (CAGR) of ~21% and reach >US$3bn by 2027.
Medical and surgical robotics have a relatively short history. The first robot-assisted surgical system, the PUMA 560, [Programmable Universal Machine for Assembly], was developed in 1985 by the engineering firm Unimation, and used to perform a neurosurgical biopsy. A decade later, in 1994, the FDA approved the first robotic system for laparoscopic surgery, the Automated Endoscopic System for Optimal Positioning (AESOP), which was superseded in 2001 by the ZEUS Robotic Surgical System. In the late 1990s and early 2000s, researchers began exploring miniature in vivo robots for minimally invasive procedures. In 2000, the first robotic system designed for spinal surgery, SpineAssist, was developed by Mazor Robotics, an Israeli company, which Medronic's acquired in 2018. In the mid-2000s, researchers began developing robots for use in orthopaedic surgery. Perhaps the biggest influence on robotic surgery was made by Intuitive Surgical, an American company founded in 1995. Intuitive developed the da Vinci Surgical System, which was approved by the FDA in 2000 and quickly became the most widely used surgical robot in the world. It has been used in millions of procedures across a wide range of specialities. Today, Intuitive Surgical is a Nasdaq traded company with a market cap of >US$84bn, annual revenues >US$6bn and >12,000 employees.
Medical and surgical robotics continue to evolve, with new technologies and applications being developed all the time. Such technologies offer the potential for more precise, efficient, and less invasive procedures, reduced operating times, improved accuracy, and fewer surgical complications. Demand for surgical robotics is increasing as are investments in robotic surgery companies and an increasing number of hospitals around the world are investing in robots. In the US, >250 hospitals use surgical robots for complex operations. Europe has also seen an increase in the number of hospitals that utilize robots for medical purposes. In 2016, there were over 7,000 medical robots in use globally, today there are >20,000.
You might also like:
The use of virtual reality (VR) in healthcare has been growing rapidly in recent years, but its history only dates from the early 1990s, when the first VR applications in healthcare focused on pain management and distraction therapy. In the late 1990s and early 2000s, researchers began exploring the use of VR for a wider range of medical applications, including surgical simulation, medical education, and mental health therapy. In recent years, the technology has been used in pain management, physical therapy, treatment of phobias and anxiety disorders, and to improve quality of life for hospice patients. During the Covid-19 pandemic, VR was used to help healthcare workers train for and cope with the challenges of the pandemic, as well as to provide virtual healthcare visits to patients who were unable to receive in-person care.

VR healthcare start-ups have attracted attention from major players. For example, in February 2020, Medtronic acquired UK start-up Digital Surgery for >US$300m. Founded in 2013 by two former surgeons, Digital Surgery first made waves with an app to help train surgeons using a database of common procedures. It also developed VR software to train doctors as well as AI tools for surgeons in the operating room. OxfordVR is also a British VR start-up. Founded in 2017 by Daniel Freeman, Professor of Clinical Psychology at Oxford University, the company is focused on mental health applications and has successfully automated psychological therapy. Users are guided by a virtual coach instead of a real-life therapist, which allows the treatment to reach significantly more patients. Another notable VR start-up is Firsthand Technology, founded in 2016 and headquartered in California, USA. The company's flagship product is a VR distraction therapy (VRDT) that offers immersive experiences designed to distract patients from the discomfort and anxiety associated with medical procedures. The company's offerings demonstrate the importance of addressing the psychological and emotional factors that impact health and well-being. In January 2020, Pear Therapeutics, a leader in digital prescriptions acquired Firsthand.

Over the next decade, expect VR to improve medical/surgical training by providing immersive, realistic simulations for medical students and health professionals, allowing them to practice procedures and techniques in a safe and controlled environment. In addition to helping patients to reduce pain and anxiety during medical procedures, VR can help to overcome barriers to care, such as distance and mobility, by providing virtual healthcare visits and remote monitoring of patients. Also, the technology is positioned to improve surgical planning. By providing surgeons with 3D models of patients' anatomy, allowing for more precise surgical planning, and reducing the risk of complications. Further, it can be used in physical therapy to improve patient engagement and motivation, leading to faster recovery times.

According to a 2021 Verified Market Research report, the VR healthcare market was valued at ~US$3bn in 2019, and is projected to reach ~US$57bn by 2030.
Biometric devices and wearables
Biometric devices and wearable technologies aim to empower people with granular data that leads to actionable healthcare insights. It gives people the ability to collect their own health data and report them in a digital format to physicians, thus eliminating the need for in-person appointments for simple check-ups. Insurers and providers have also bought into wearable devices, relying on data collected from them to inform personalized health plans. Corporations too have adopted them to encourage healthy habits among employees working from home.
The use of biometric devices and wearables in healthcare has a relatively short, but influential history. In the early 2000s, the first commercial monitors were introduced, which allowed athletes to track their heart rates during exercise. The technology can provide a wealth of data about a patient's health, allowing healthcare providers to tailor treatment plans to individual patients, monitor chronic disorders, detect changes in real-time and intervene expeditiously. Biometric devices and wearables can help to detect early signs of illness or disease and can help patients to take a more active role in their own health and wellness. The technology has the potential to reduce the cost of care by enabling remote monitoring, preventing hospital readmissions, and reducing the need for in-person visits. Further, it can provide researchers with large amounts of patient data to facilitate AI-driven research into disease prevention and treatment.

One successful biometric device company is Fitbit, which was founded in 2007 and is headquartered in San Francisco, California, USA. Fitbit offers a range of wearable devices that track physical activity, heart rate, sleep patterns, and other biometric data. The company's products include smartwatches, activity trackers, and wireless headphones that integrate with its mobile app and web-based platform to provide users with personalized health and fitness insights. The company has developed partnerships with insurers and healthcare providers to use its products as part of employee wellness programmes. Since its founding, the company has sold >120m devices. In 2019, Fitbit was acquired by Google for US$2.1bn, which is a testament to the value of biometric data and the potential of wearables to transform healthcare.

The Apple Watch is the other market leader. Its first edition, launched in 2010, included features for tracking physical activity, heart rate, and other health metrics. An upgraded version, released in April 2015, helped to establish the health tracking market, which led to the mass adoption of wearable technologies. From the outset, the Apple Watch was conceptualized as a device that would help people stay connected in less invasive ways than with smartphones. Each iteration since its inception has increased the watch's focus on improving health and wellbeing. In 2018, it was approved by the FDA as a medical device capable of alerting users to abnormal heart rhythms. Today there are ~150m Apple Watch users.

Another leader in the wearable sensor market is Abbott Laboratories, which provides a range of services for diabetes and cardiology. In November 2018, the company received FDA clearance for its FreeStyle Libre, a glucose reader smartphone app. Oura Health, a Finnish company founded in 2013, has launched a health wearable product in the form of a small ring that tracks activity, heart rate, body temperature, respiratory rate, and sleep data. As the technology continues to evolve, biometric devices and wearables are likely to play an increasing role in healthcare by helping people to participate in their own health and wellness, improving medical outcomes, and reducing healthcare costs.

According to findings from a 2019 ResearchandMarkets report, the wearable health technology industry is projected to see a CAGR >25% between 2020-2027, and annual sales are expected to reach ~US$60bn by 2027.


Digital therapeutics (DTx) are software-based interventions that aim to prevent, manage, or treat medical conditions by modifying patients' behaviours. The therapeutics are delivered through mobile apps, virtual reality, or digital platforms. Their use in healthcare is growing, and the history of DTx can be traced back to the late 1990s when the first digital intervention for substance abuse was developed. In the early 2000s, a few digital interventions were introduced to manage chronic conditions such as diabetes and hypertension. However, it was not until the 2010s when the use of DTx started to gain momentum, driven by technological advances, the growing prevalence of chronic diseases, and the need for more cost-effective healthcare solutions.

In the November 2020 edition of Scientific America, DTx were ranked in the top-10 emerging technologies, which have demonstrated an ability to prevent and treat a variety of chronic conditions. In September 2017, Pear Therapeutics' digital software programme, reSET, became the first FDA-approved DTx for substance use disorders (SUD) involving alcohol, cocaine, marijuana, and stimulants. According to the US Centers for Disease Control and Prevention (CDC) >40m Americans, ≥12 years presented with SUDs in 2022. In 2020, Pear received FDA clearance for Somryst, an insomnia therapy app. The company has a pipeline of DTx offerings for a wide range of conditions, including multiple sclerosis, epilepsy, post-traumatic stress disorder and traumatic brain injury. In 2020, the FDA approved EndeavorRx, which is produced by Boston based Akili Inc and is the first DTx delivered as a video game for children with attention deficit hyperactivity disorder (ADHD). Omada Health, is another digital therapeutics start-up, founded in 2011 and headquartered in California, USA, which provides personalized coaching and support to individuals with chronic health conditions.

Given that DTx are evidence-based and personalized, they can be tailored to meet the unique needs of each patient. This individualized approach can lead to enhanced patient outcomes and improved quality of life. DTx are often more cost-effective than traditional therapies, as they eliminate the need for in-person visits and reduce the need for expensive medications. This could help to lower healthcare costs. Digital therapeutics can be accessed from anywhere, any time and on any device, making them particularly useful for patients in remote or underserved regions. This could help to improve access to healthcare for millions of people. DTx can be integrated with other healthcare technologies, such as wearables, mobile health apps, and electronic health records, to provide a comprehensive approach to healthcare. This could lead to improved coordination of care and better health outcomes. Further, DTx could bring about a shift in treatment paradigms and change the way we approach chronic diseases: instead of relying solely on medications, patients could use digital therapeutics to manage their conditions and improve their overall health.

The FDA has created a new classification for digital therapeutics, which is likely to make it easier for more DTx solutions and services to obtain regulatory approval. In a 2020 survey of MedTech leaders by Deloitte, a consulting firm, 63% of respondents agreed that DTx will have a significant impact on the industry over the next 10 years. A report by Grand View Research, suggested that the global digital therapeutics market was valued at US$4.20bn in 2021, and is estimated to grow at a CAGR of ~26% from 2022 to 2030.
The practice of using telecommunications and information technologies to provide remote medical services, has a history dating back to the early 20th century. In 1924, the first radiologic images were transmitted by telephone between two towns in West Virginia, USA. In the 1950s and 1960s, the technology began to advance, and the first video consultation between a patient and a physician was conducted. In the 1970s, NASA began using telemedicine to provide medical care to astronauts in space. In 2001, the Indian Space Research Organization successfully linked large city hospitals and healthcare centres in remote rural areas. With the development of the internet in 1990s, remote healthcare exchanges became more widespread, particularly in rural areas where access to medical services were limited. In 1993, the American Telemedicine Association (ATA) was founded to promote the use of the technology. Since then, telemedicine has continued to evolve and expand.
The Covid-19 pandemic led to a surge in telemedicine usage as healthcare providers looked for ways to provide care while minimizing in-person contact. Based on a survey by McKinsey, a consulting firm; before the pandemic in 2019, ~11% of US patients used telehealth services. After COVID, that number had grown to ~50%. Some estimates suggest that during the height of the pandemic, the number of telemedicine appointments increased by 5,000%. According to McKinsey's, 76% of US consumers report that they are interested in using telehealth in the future as a way to complement in-person physician visits.In August 2020, digital health history was made with the merger of two of the largest publicly traded virtual care companies Teladoc and Livongo. The former, a multi-billion-dollar market leader in telemedicine founded in 2002, and the latter, a multi-billion-dollar market leader in remote patient monitoring. The deal created a US$38bn entity, which was the market's first full-stack virtual health company. Today, virtual health is a rapidly growing field, and combines virtual physician visits, remote patient monitoring, chatbots, algorithms, and analytics.
Over the next decade, AI-powered telemedicine tools are likely to become more prevalent, helping to streamline and automate many aspects of the care delivery process, such as triage, diagnosis, and treatment plans. Remote patient monitoring technologies are likely to become more advanced and widespread, allowing healthcare providers to monitor patients' health and vital signs remotely, which can improve outcomes and reduce hospitalizations. Expect healthcare providers to increasingly work as part of virtual care teams, collaborating with other health professionals, including specialists, to deliver care to patients in real-time, regardless of location. Telemedicine will continue to improve access to care, particularly for underserved populations such as those in rural and remote areas, and those with limited mobility or poor transportation options. The technology will also facilitate more personalized and patient-centred care, as providers will be able to tailor care plans to the specific needs and preferences of individual patients.

According to a report by MarketResearchFuture, the current global telemedicine market size is valued at ~US$67bn and is expected to reach >US$405bn by 2030, exhibiting a compound annual growth rate of >22%.
We have described six evolving software driven technologies positioned to significantly influence healthcare systems in the next decade. Note that all are software driven and focused on patients to make care more personalized and sensitive to specific needs of individuals. Such technologies are in stark contrast to traditional medical devices, which overwhelmingly are physical devices designed to serve hospitals, rather than individual patients. Such a focus can lead to a lack of innovation, higher costs for patients, lower quality of care, and less personalized treatment options. A shift towards technology optimized to deliver patient-centered care is necessary to improve the quality of healthcare and ensure that patients receive the best possible outcomes. From our analysis it is not altogether clear whether traditional MedTechs are well positioned to achieve this.