Tag
Tagged:
healthcare services
Directory:
Tags: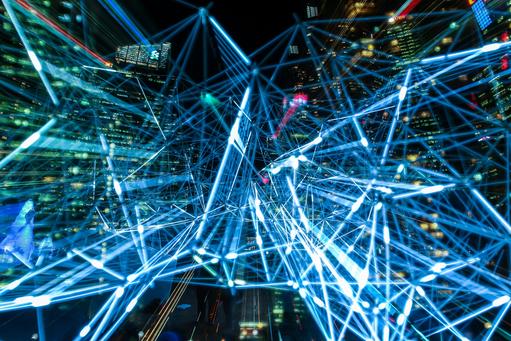 Two Boston Consulting Group studies say MedTech innovation productivity is in decline
A history of strong growth and healthy margins render MedTechs slow to change their outdated business model
The MedTech sector is rapidly shifting from production to solutions
The dynamics of MedTechs' customer supply chain is changing significantly and MedTech manufacturers are no longer in control
Consolidation among buyers - hospitals and group purchasing organisations (GPO) - adds downward pressure on prices
Independent distributors have assumed marketing, customer support and education roles
GPOs have raised their fees and are struggling to change their model based on aggregate volume
Digitally savvy new entrants are reinventing how healthcare providers and suppliers work together
Amazon's B2B Health Services is positioned to disrupt MedTechs, GPOs and distributors
MedTech manufacturers need to enhance their digitization strategies to remain relevant
MedTech must digitize to remain relevant
MedTech companies need to accelerate their digital strategies and integrate digital solutions into their principal business plans if they are to maintain and enhance their position in an increasingly solution orientated healthcare ecosystem. With growing focus on healthcare value and outcomes and continued cost pressures, MedTechs need to get the most from their current portfolios to drive profitability. An area where significant improvements might be made in the short term is in MedTechs' customer facing supply chains. To achieve this, manufacturing companies need to make digitization and advanced analytics a central plank of their strategies.

This Commentary describes the necessity for MedTechs to enhance their digitization strategies, which are increasingly relevant, as MedTech companies shift from production to solution orientated entities. In a previous Commentary we argued that MedTechs history of strong growth and healthy margins make them slow to change and implement digital strategies. Here we suggest that the business model, which served to accelerate MedTechs' financial success over the past decade is becoming less effective and device manufacturers need not only to generate value from the sale of their product offerings, but also from data their devices produce so they can create high quality affordable healthcare solutions. This we argue will require MedTechs developing innovative strategies associated with significantly increasing their use of digital technology to enhance go-to-market activities, strengthen value propositions of products and services and streamline internal processes.

MedTechs operate with an outdated commercial model
Our discussion of digitization draws on two international benchmarking studies undertaken by the Boston Consulting Group (BCG). The first, published in July 2013 and entitled, "Fixing the MedTech Commercial Model: Still Deploying 'Milkmen' in a Megastore World" suggests that the high gross margins that MedTech companies enjoy, particularly in the US, hide unsustainable high costs and underdeveloped commercial skills. According to BCG the average MedTech company's selling, general and administrative (SG&A) expenses - measured as a percentage of the cost of goods sold - is 3.5 times higher than the average comparable technology company. The study concludes that MedTechs' outdated business model, dubbed the "milkman", will have to change for companies to survive.

BCG's follow-up 2017 study
In 2017 BCG published a follow-up study entitled, "Moving Beyond the 'Milkman' Model in MedTech", which surveyed some 6,000 employees and benchmarked financial and organizational data from 100 MedTech companies worldwide, including nine of the 10 largest companies in the sector. The study suggested that although there continued to be downward pressure on device prices, changes in buying processes and shrinking gross margins, few MedTech companies "have taken the bold moves required to create a leaner commercial model".

According to the BCG's 2017 study, "Overall, innovation productivity [in the MedTech sector] is in decline. In some product categories, low-cost competitors - including those from emerging markets - have grown rapidly and taken market share from established competitors. At the same time, purchasers are becoming more insistent on real-world evidence that premium medical devices create value by improving patient outcomes and reducing the total costs of care". The growth and spread of value-based healthcare has shifted the basis of competition beyond products, "toward more comprehensive value propositions and solutions that address the entire patient pathway". In this environment, MedTechs have no choice but to use data to deliver improved outcomes and a better customer experience for patients, healthcare providers and payers.

MedTech distributors increasing their market power and influence
Although supply chain costs tend to be MedTechs' second-highest expense after labour, companies have been reluctant to employ digital strategies to reduce expenses and increase efficiencies. As a consequence, their customer supply chains tend to be labour intensive relationship driven with little effective sharing of data between different territories and sales teams. Customer relations are disaggregated with only modest attention paid to patients and payors and insufficient emphasis on systematically collecting, storing and analysing data to support value outcomes.
As MedTech manufacturers have been slow to develop strong and effective data strategies, so MedTech distributors have increased their bargaining power through M&As and internationalisation. Some distributors have even assumed marketing, customer support and education roles, while others have launched their own brands. MedTechs' response to these changes has been to increase their direct sales representatives. However, consolidation among buyers - hospitals and GPOs - and the extra downward pressure this puts on prices, is likely to make it increasingly costly for MedTechs to sustain large permanent sales forces.
Advantages of distributors but no way to accurately measure sales performance

Notwithstanding, the distributor model is still common with MedTechs and has been successful in many markets for a long time. Independent distributors are often used when producers have small product portfolios. In smaller markets, distributors are employed primarily to gain economies of scale as they can combine portfolios of multiple companies to create a critical mass opportunity and obtain better and faster access to markets.

MedTechs have a history of investing in sales force effectiveness (SFE) typically to increase the productivity of sales representatives. Sales leaders have some indication that this pays-off through incremental revenue growth and profits, but they struggle to assess the true performance of such investments not least because SFE includes a broad range of activities and also it is almost impossible to obtain comparative competitor data.

GPOs also have changed. Originally, they were designed in the early 20th century to bring value to hospitals and healthcare systems by aggregating demand and negotiating lower prices among suppliers. Recently however they have raised their fees, invested in data repositories and analytics and have been driving their models and market position beyond contracting to more holistic management of the supply chain dynamics. Notwithstanding, many GPOs are struggling to change their model based on aggregate volume and are losing purchasing volume amid increasing competition and shifting preferences.

The changing nature of MedTechs' customer supply chain and purchasers increasingly becoming concerned about inflated GPOs' prices have provided an opportunity for data savvy new entrants such as OpenMarkets. The companyprovides healthcare supply chain software that stabilizes the equipment valuation and cost reduction and aims to reinvent how healthcare providers and suppliers work together to improve the way healthcare equipment is bought and sold. OpenMarkets' enhanced data management systems allow providers to better understand what they need to buy and when. The company represents over 4,000 healthcare facilities and more that 125 equipment suppliers; and provides a platform for over 32,000 products, which on average sell for about 12% less than comparable offerings. In addition, OpenMarkets promotes cost efficiency and price transparency as well as stronger collaboration between providers and suppliers.
Amazon's B2B Health Services

But potentially the biggest threat to MedTech manufacturers, GPOs and distributors is Amazon's B2B Health Services, which is putting even more pressure on MedTechs to rethink their traditional business models and to work differently with healthcare providers and consumers. With a supply chain in place, a history of disrupting established sectors from publishing to food and a US$966bn market cap, Amazon is well positioned to disrupt healthcare supply chain practices, including contracting. In its first year Amazon's B2B purchasing venture generated more than US$1bn and introduced three business verticals: healthcare, education and government. Already, hundreds of thousands of medical products are available on Amazon Business, from hand sanitizers to biopsy forceps. According to Chris Holt, Amazon's B2B Health Services program leader, "there is a needed shift from an old, inefficient supply chain model that runs on physical contracts with distributors and manufacturers to Amazon's marketplace model".
"If you look at the way a hospital system or a medical device company cuts purchase orders, identifies suppliers, shops for products, or negotiates terms and conditions, much of that has been constrained by what their information systems can do. I think that has really boxed in the way that companies' function. Modern business and the millennials coming into the workplace, can't operate in the old way," says Holt.
Millennials are used to going to Amazon and quickly finding anything they need; even the most obscure items. According to Holt, "A real example is somebody who wants to find peanut butter that is gluten-free, non-GMO, organic, crunchy and in a certain size. And they want to find it in three to five clicks. That's the mentality of millennial buyers at home, and they want to be able to do the same things at work. . . . The shift from offline traditional methods to online purchasing is very significant. It is our belief that the online channel is going to be the primary marketplace for even the most premium of medical devices in the future. That trend is already proven by data. So, we've created a dedicated team within Amazon Business to enable medical product suppliers to be visible and participate in that channel."
According to the two BCG reports, MedTech companies can fight back by using digital technologies to strengthen and improve their go-to-market activities. This, according to BCG, would enhance MedTechs' connectivity with their customers and help them to learn more about their needs. Indeed, employing digitization to improve customer-facing activities could help standardise order, payment and after-sales service behaviour by defining and standardizing terms and conditions. This could provide the basis to help MedTechs increase their access to a range of customers - clinicians, institutions, insurers and patients - and assist them to tailor their engagements to the personal preferences of providers and purchasers. This could provide customers with access to product and service information at anytime, anywhere and could form the basis to implement broader digitalized distribution management improvements, which focus on value-based affordable healthcare in the face of escalating healthcare costs and variable patient outcomes.
Many companies use predictive-modelling tools to forecast demand and geo-analytics to speed delivery and reduce inventories. Online platforms provide customers with an easy way to order products and services, transparently follow their shipping status and return products when necessary. Barcodes and radio-frequency identification (RFID) chips, which use electromagnetic fields to automatically identify and track tags that contain electronically stored information attached to products, help customers track orders, request replenishments and manage consignment stock.
Further, the 2017
BCG
study suggests that MedTechs only have made limited progress in improving their back-office operations. Many manufacturers have more employees in their back offices than they do in their customer-facing functions and fail to leverage economies of scale. There is a significant opportunity for MedTechs to employ digital strategies to enhance the management of their back-office functions, including centralizing certain activities that are currently conducted in multiple individual countries.
For the past decade MedTech manufactures have been slow to transform their strategies and business models and still have been commercially successful. Some MedTech companies are incorporating digital capabilities into their products by connecting them to the Internet of Things (IoT), which potentially facilitate continuous disease monitoring and management. Notwithstanding, such efforts tend to be isolated endeavours - "one-offs" - and are not fully integrated into companies' main strategies. This could run the risk of MedTech executives kidding themselves that they are embracing digitization while underinvesting in digital technologies. The two BCG studies represent a significant warning since digitization is positioned to bring a step-change to the MedTech sector, which potentially could wound successful manufacturers if they do not change.
view in full page