Directory:
Tags: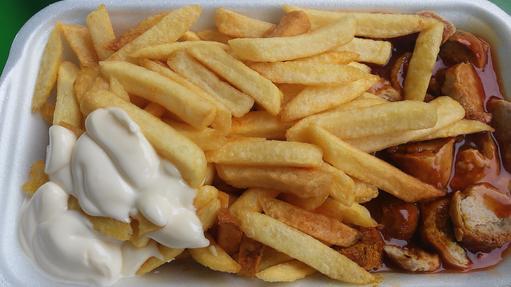 16% of cancers in the UK are linked to excess weight and type-2 diabetes (T2DM)
62% of adults are overweight or obese in England
4m people are living with T2DM in the UK and another 12m are at increased risk of T2DM
Prevalence rates of both obesity and T2DM are rising
Ineffective prevention initiatives should be replaced with effective ones if we are to dent the vast and escalating burden of obesity, T2DM and related cancers
Public health officials, clinicians and charities need to abandon ineffective inertia projects embrace innovation and look to international best practice
Excess weight and type-2 diabetes linked to 16% of cancers in the UK

Being overweight and living with type-2 diabetes (T2DM) is a potentially deadly combination because it significantly increases your risk of cancer and contributes to the projected increase in cancer cases and deaths in the UK. Findings of a study published in the February 2018 edition of The Lancet Diabetes and Endocrinology suggest that a substantial number of UK cancer cases are linked to a combination of excess body mass index (BMI) and T2DM, which here we refer to as diabesity. To lower the growing burden of cancer associated with diabesity, more effective prevention strategies will be required. To achieve this, clinicians, public health officials and charities will need to reappraise their current projects, innovate, and learn from international best practice.

---
BMI, obesity and T2DM defined

Body mass index (BMI) is a simple index of weight-for-height that is commonly used to classify overweight and obesity in adults. It is a person's weight in kilograms divided by the square of his height in meters (kg/m2). Overweight is a BMI greater than or equal to 25; and obesity is a BMI greater than or equal to 30. T2DM is a long-term metabolic disorder characterized by high blood glucose (sugar), insulin resistance, and relative lack of insulin. Insulin is a hormone produced in the pancreas, which is used by the body to manage glucose levels in the blood and helps the body to use glucose for energy.
---
This Commentary describes the findings of a study reported in a 2018 edition of The Lancet Diabetes and Endocrinology, which suggests that current initiatives to prevent and reduce the burden of diabesity are ineffective. Previous Commentaries have described the Mexican Casalud and the Oklahoma City projects, which have successfully reduced obesity and type-2 diabetes (T2DM). These represent innovative international best practice, which have been largely gone unnoticed by the UK'S diabetes establishment. Also, we describe findings of a study published in the May 2017 edition of Scientific Reports, which suggests that although Google trend data can detect early signs of diabetes, they are underutilized by traditional diabetes surveillance models. The prevalence of diabesity in the UK is significant and growing so fast that public health officials, clinicians and charities will have to replace failing inertia projects with more effective ones if they are to dent the growing burden of cancer linked to a combination of obesity and T2DM.

The Lancet Diabetes and Endocrinology study

A comparative risk assessment study published in The Lancet Diabetes and Endocrinology was carried out by researchers from Imperial College London, Kent University and the World Health Organization. It suggests that in 2012, 5.6% of all cancers worldwide were linked to the combined effect of obesity and diabetes, which corresponded to about 0.8m new cancer cases. 25% of these account for liver cancer in men, and 38% account for endometrial cancer, which affects the lining of the womb in women.

---
Obesity T2DM and cancer

There is a close association between obesity and T2DM. The likelihood and severity of T2DM are closely linked with BMI. If you are obese your risk of T2DM is 7-times greater than someone with a healthy weight. If you are overweight your risk of T2DM is 3-times greater. Whilst it is known that the distribution of body fat is a significant determinant of increased risk of T2DM, the precise mechanism of association remains unclear. It is also uncertain why not all people who are obese develop T2DM and why not all people with T2DM are either overweight or obese. Also, the link between obesity and some cancers is well established. More recently, researchers have linked diabetes to several cancers, including liver, pancreatic and breast cancer. The 2018 Lancet Diabetes and Endocrinology
study described in this Commentary is the first time anyone has calculated the combined effect of excess BMI and T2DM on cancer worldwide.
---
According to the Lancet study's findings, cancers diagnosed in 2012, which are linked to diabesity are almost twice as common in women (496,700 cases) as men (295,900 cases). The combination of excess BMI and T2DM risk factors in women accounts for the highest proportion of breast and endometrial cancer: about 30% and 38% respectively. In men, the combination accounts for the highest proportion of liver and colorectal cancers. Overall, the biggest proportion of cancers linked to diabesity is found in high income western nations, such as the UK (38.2% of 792,600 cancer cases diagnosed in 2012), followed by east and southeast Asia (24.1%). 16.4% of cases of cancer in men and 15% in women in high income western nations are linked to being overweight, compared to 2.7% and 3% respectively in south Asia. Researchers suggest that on current trends, the number of cancers linked to a combination of excess BMI and T2DM could increase by 30% by 2035, which would take the worldwide total of these cancers from 5.6% to 7.35%.
Uneven prevalence of cancers resulting from diabesity
While cancers associated with diabesity are a relatively small percentage of the total - the global 5.6% masks wide national variations of cancer prevalence resulting from diabesity. For example, in high income western nations, such as the UK, 16% of cancers are linked to excess BMI and T2DM, which suggests a potentially significant trend. As known cancer risk factors such as smoking tobacco have declined in the UK and other wealthy nations, so diabesity has increased as a significant risk factor.
According to Jonathan Pearson-Stuttard,of Imperial College London and lead author of the 2018 Lancet study, the prevalence of cancer linked to excess BMI and diabetes is, "particularly alarming when considering the high and increasing cost of cancer and metabolic diseases. As the prevalence of these cancer risk factors increases, clinical and public health efforts should focus on identifying optimal preventive and screening measures for whole populations and individual patients".

Risks of cancer and their vast and escalating costs
Clinicians, public health officials and charities are mindful of the vast and escalating risks of excess BMI and T2DM on cancer. According to Diabetes UK, 4.5m people are living with diabetes in the UK, 90% of these have T2DM, and another 11.9m are at increased risk of T2DM. Research published in the May 2016 edition of the British Medical Journal reports that prevalent cases of T2DM in the UK more than doubled between 2000 and 2013: from 2.39% to 5.32%, while the number of incident cases increased more steadily.

According to a 2014 report by Public Health England entitled "Adult obesity and type-2 diabetes", the direct annual economic cost of patient care for people living with T2DM in 2011 was £8.8bn; the indirect costs, such as lost production, were about £13bn, and prescribing for diabetes accounted for 9.3% of the total cost of prescribing in 2012-13. The Report concludes, "the rising prevalence of obesity in adults has led, and will continue to lead, to a rise in the prevalence of type 2 diabetes. This is likely to result in increased associated health complications and premature mortality . . . Modelled projections indicate that NHS and wider costs to society associated with overweight, obesity and type 2 diabetes will rise dramatically in the next few decades".

Preventing excess BMI and T2DM as a way to reduce the burden of cancer
Because of the increasing prevalence of diabesity clinicians, healthcare providers and charities have invested substantially in programs to prevent obesity and T2DM. Notwithstanding, the UK's record of reducing the burden of these disorders is poor. According to the authors of The Lancet study, "Population-based strategies to prevent diabetes and high BMI have great potential impact … but have so far often failed." Despite an annual NHS spend of £14bn on diabetes care, and over £20m spent annually by Diabetes UK on "managing diabetes, transforming care, prevention, understanding and support", over the past 10 years people with diabetes have increased by 60%.

Healthier You a national diabetes prevention program
Healthier You, a joint venture between NHS England, Public Health England and Diabetes UK was launched in 2016 and aims to deliver evidence-based behaviour change interventions at scale to people at high risk of T2DM to support them in reducing their risk. In December 2017, an interim analysis of the program's performance was published in the journal Diabetic Medicine. Findings suggest that Healthier You has achieved higher than anticipated numbers of referrals: 49% as opposed to 40% projected, and the, "characteristics of attendees suggest that the programme is reaching those who are both at greater risk of developing Type 2 diabetes and who typically access healthcare less effectively."

Notwithstanding, the study's authors conclude with a cautionary note and say that when data become available from the 2019 National Diabetes Audit (NDA) they will be better positioned to assess the program's performance. Specifically, whether Healthier You participants changed their weight and HbAc1 levels over time. (HbA1c is a blood test that indicates blood glucose levels and is the main way T2DM is diagnosed). We are mindful that earlier National UK Diabetes Audits suggest there are significant challenges associated with incomplete and inconsistent patient data at the primary care level, and also significant variation in diabetes care across the country. It seems reasonable to assume that incomplete and inconsistent data will present analytical challenges.

Outcomes as key performance indicators
Notwithstanding, the authors of the interim appraisal of Healthier You are right to attempt to link key performance indicators (KPI) with patient outcomes rather than provider activities, which tend to be the preferred performance indicators used by public officials, clinicians and charities engaged in preventing obesity and T2DM. At the population level, there is a dearth of data that associate specific prevention programs with the reduction of the prevalence of obesity and T2DM. Until actual patient outcomes become the key performance indicators, it seems reasonable to suggest that inertia rather than innovation in prevention and care of T2DM and obesity will prevail, and year-on-year the burden of diabesity and associated cancers will continue to increase.

Two significant and effective innovations to reduce excess BMI and T2DM, which have been largely ignored by the UK's diabetes establishment are the Casalud and Oklahoma City projects. Casalud is a nation-wide online continuing medical education program launched in Mexico in 2008, which has demonstrated influence on the quality of healthcare, and subsequent influence on patient knowledge, disease self-management, and disease biomarkers. Casalud provides mHealth tools and technical support systems to re-engineer how primary care is delivered in Seguro Popular (Mexico's equivalent to NHS England) primary health clinics. By focusing on prevention and using technology, Casalud has increased the number of diabetes screenings and improved clinical infrastructure. An appraisal of the program published in the October 2017 edition of Diabetes, Metabolic Syndrome and Obesity suggests that the Casalud program successfully impacts changes in obesity and T2DM self-management at the primary care level throughout the country.

Oklahoma city's transformation

Oklahoma is a city of about 550,000 people. In 2007, it was dubbed America's "fast food capital" and "fattest city". A decade later, the city was in the middle of a transformation. While the state still has among the highest adult obesity rates in the nation – climbing from 32.2% to 33.9% between 2012 and 2015 – obesity rates in Oklahoma City dropped from 31.8% to 29.5% during that time frame, according to the US Centers for Disease Control and Prevention data. The city's transformation started with city's Mayor Mick Cornett. Cornett, who has been in office since 2004, brought notoriety to the city's public health efforts beginning at the end of 2007 with the goal to collectively lose 1m pounds. The people of Oklahoma City met that goal in 2012, but have not slowed down their efforts. What began as a campaign to promote healthy eating and exercise became a citywide initiative to, "rebuild the built environment and to build the city around people instead of cars," Cornett says.

Underutilized data that detect early people at risk of T2DM

Findings of a study published in the May 2017 edition of Scientific Reports suggest an innovative way to improve early diagnosis of excess BMI and T2DM when the diseases are easier and less costly to treat, but so far these data are underutilised. The study reports that increasingly people are searching the Internet to assess their health and records of these activities represent an important source of data about population health and early detection of T2DM. The study based on data from the 2015 Digital Health Record produced by Push Doctor, a UK based online company, which has over 7,000 primary care clinicians available for online video consultations. According to the study, which is based on 61m Google searches and a survey of 1,013 adults, 1 in 5 people chose self-diagnosis online rather than a consultation with their primary care doctor. The study makes use of commercially available geodemographic datasets, which combine marketing records with a number of databases in order to extract T2DM candidate risk variables. It then compares temporal relationships with the search keywords used to describe early symptoms of the T2DM on Google. Researchers suggest that Google Trends can detect early signs of T2DM by monitoring combinations of keywords, associated with searches. Notwithstanding, the value of these data they are underutilized by clinicians, public health officials and charities engaged in reducing the risks of excess BMI and T2DM, which can lead to cancer.


Over the past decade, NHS England has spent more than £100bn on diabetes treatment alone, and Diabetes UK has spent some £200m on education and awareness programmes, yet diabetes in the UK has increased by 60%. 90% of diabetes cases are T2DM, which is closely linked to obesity. The combination of excess BMI and T2DM causes some 16% of all cancers in the UK. The burden of these diseases destroys the lives of millions and cost billions. It is imperative that this vast and escalating burden is dented. This will not be achieved if clinicians, public health officials and charities continue with ineffective inertia projects. They will need innovate and embrace best practice if they are to prevent and reduce the vast and escalating burden of excess BMI, T2DM and cancer.
view in full page